Imagine entering your garden, where brilliant blooms sway in the breeze, and a lush carpet of grass invites you to kick off your shoes. This is your shelter in the world. You bond with nature, hold barbecues, and watch the seasons unfold.
What's this peaceful oasis' secret? The appropriate tools work magic.
We'll explore the fundamental tools that turn backyards into magical escapes in this guide. If you're a gardener or fresh to the green scene, understanding these tools' power is the key to outdoor joy.
We'll cover shovels, pruners, and hidden jewels that can elevate your garden landscape. From a lush lawn to a productive garden, these tools are your loyal companions.
Why is selecting the correct tools so important? The appropriate tool enables dreams, not just instruments. It lets you create your backyard vision. It reduces time and effort and brings beauty and richness to your retreat.
Prepare to explore the alchemy of the appropriate equipment and alter your outdoor paradise. Your Backyard Oasis makes gardening dreams come true one tool at a time.
Digging Deeper: Types of Backyard Tools
Selecting the correct tools is the cornerstone of any beautiful backyard or flourishing garden. This section covers backyard tools, including must-haves, power vs. manual equipment, and specialty tools for different garden styles.
Tools You Need: Shovels, Rakes, etc.
Shovels: The garden's workhorse, shovels come in many shapes and sizes. The square-point shovel is great for digging, while the round-point is great for moving soil and mulch. A spade's flat, square blade makes edging and slicing soil easy.
Rakes: Rakes are essential for grass and garden care. With their flexible tines, leaf rakes collect leaves, while bow rakes level soil and gravel. A thatch rake is ideal for removing dead grass, moss, and other debris from your lawn.
Hoes: Hoes can weed, cultivate, and trench. Gardeners love it because its sharp blade cuts weeds and loosens compacted soil.
Pruners: Shears or secateurs are needed to trim branches, shape shrubs, and preserve plant health. Look for precision versions with ergonomic shapes and sharp blades.
Pros and Cons of Power vs. Manual Tools
Choosing between power and manual tools depends on personal choice and project size. On big properties, electric or gas-powered lawnmowers and leaf blowers can save time and work. However, they are noisy and require fuel and upkeep.
However, manual tools are trustworthy, eco-friendly, and cheaper. Spades and pruners are perfect for detail work and tight spaces since they allow you more control.
Different Garden Style Tools
Gardens and gardening tools vary in size and shape. Discover specialized tools for container, Japanese zen, and vertical gardening. We'll help you choose the right tools for your outdoor vision.
In the following sections, we'll explore each tool type and offer professional advice to help you choose a backyard toolkit. We provide the fundamentals for growing your own garden paradise, regardless of your experience.
Garden Gear Guru's Advice
After showing you the variety of backyard tools, let's show you our carefully picked collection. The Garden Gear Guru has handpicked the best tools in each area to ensure you have high-quality, durable, and effective gear.
The Best Tools of Each Category
Shovels: Our top picks include multipurpose shovels and specialty spades. Each decision is backed by the Guru's experience and attention to detail to meet varied gardening needs.
Discover our chosen rakes, designed for efficiency and constructed to withstand outside maintenance. These options deliver great results for leaf harvesting and soil leveling.
Hoes: Our hoes combine history and innovation for the precision and convenience of gardening. With ergonomic designs and durable materials, these hoes are exceptional.
Pruners: Precision is key. Our top pruners are chosen for their cutting-edge features and ability to keep plants healthy.
Detail Reviews and Comparisons
We go beyond recommendations. Each tool's features, benefits, and downsides are explained in our reviews. We analyze the materials, structure, and ergonomics to show you what makes these tools special.
You can also make informed decisions with our side-by-side comparisons. The top contenders in each area are assessed for strengths and flaws. This head-to-head examination helps you choose the right tool for your gardening goals.
Why These Tools Cut It
Ever wondered what makes a great tool? This section describes our selection criteria. Each instrument is extensively tested for durability and use. We examine sustainability, manufacturer repute, and user input to explain why these instruments made our prized pick.
Trust the Garden Gear Guru to help you find the best tools for your backyard and garden. Our top picks, extensive assessments, and insightful comparisons will give you the resources and confidence to turn your outdoor space into a nature masterpiece.
Maintaining Your Backyard Arsenal
Your carefully chosen backyard arsenal is your key to developing and preserving the garden of your dreams. Like any arsenal, these tools need adequate care and maintenance to stay ready for action. This section covers basic cleaning, storing, and maintenance techniques to prolong the life of your garden gear.
Cleaning and Storing Tips
Cleaning: After a day of gardening, it's easy to leave your tools out. This carelessness can cause rust, grime, and damage over time. We'll show you how to clean different tools, from shovel dirt to pruner sap removal. Clean tools work better and last longer.
Preventing wear and tear requires proper storage. Learn how to store garden tools, including keeping them dry, organized, and weatherproof. We'll provide space-saving storage solutions for all tool sizes and types to keep them in great shape all season.
Maintenance Tips for Tool Lifespan
Cleanliness, storage, and learning how to fix common tool difficulties are all part of backyard arsenal maintenance. Expert maintenance methods to extend gear life are here.
Sharpening: A dull blade is inefficient and harmful. Sharpening your pruners and shovels ensures precise cuts and less work in gardening.
Prevention: Rust can ruin any garden tool. We'll show you how to prevent and remove rust so your tools last.
Handle Care: Handles are commonly disregarded but vital to tool longevity. Learn how to maintain and replace handles to keep your tools comfortable.
Handy gardeners can fix minor tool difficulties with these DIY repair instructions. These tips can save you money and keep your equipment working by repairing loose handles and replacing old parts.
Maintaining your backyard arsenal ensures its longevity and performance when you need it most.
V. Buying Guide
Choosing the correct tools is the first step to a successful backyard. This comprehensive buying guide will cover the most important elements to consider when buying backyard tools, the difference between budget and premium options, and where to locate the greatest discounts to maximize your gardening investment.
Considerations for Buying Backyard Tools
Choosing the right tool isn't easy. We'll outline the key points:
Task Compatibility: Evaluate your backyard routine. Different instruments are for different jobs, so knowing your needs is crucial.

Buying excellent tools ensures longevity and performance. Look for reliable brands and materials that can handle gardening.

Ergonomics: Comfort counts. Ergonomic equipment makes gardening easier and more fun.

Consider each tool's maintenance needs. Some require regular sharpening or lubrication, while others are almost maintenance-free.

Weight and Size: Make sure the tool fits your body. Heavy or oversized tools cause fatigue and limit efficiency.

User Reviews: Don't underestimate user feedback. Online reviews might reveal a tool's performance and reliability.
Budget vs. Premium
Every gardener has a budget issue. We'll guide your decision:
Budget Options: Cheap tools work. We'll suggest affordable, high-value solutions.
Premium Picks: We'll include high-quality tools known for their workmanship, inventiveness, and longevity. Long-term investments often pay dividends.
Find the Best Deals
Finding good deals on quality tools is rewarding. Insider ideas on where to locate the greatest prices:
Supporting local companies typically means great savings on gardening equipment and customized guidance.

Online retailers offer ease and low prices. We'll recommend reliable online garden tool stores.

Timing counts. Learn when to buy gardening tools at a discount during seasonal specials and promotions.

Pre-owned tools have potential. We'll explain secondhand buying and where to find trusted providers.
With this shopping guide, you'll make smart tool purchases that match your needs, budget, and backyard paradise goals.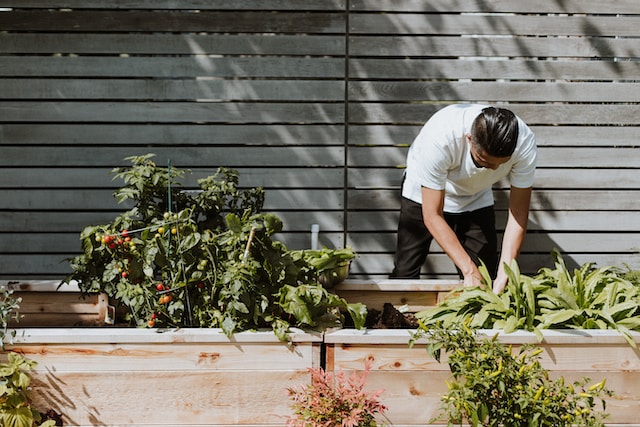 VI. Frequently Asked Questions
How can I keep my garden tools rust-free?
Clean and dry your tools regularly and store them dry. A thin application of oil on metal items can also prevent rust.
Can I sharpen garden equipment at home?
You can. Maintain tool edges with a file or sharpening stone. For convenience, there are specialized sharpeners.
How should I clean obstinate soil from my gardening tools?
Soak the tools in a pail of water to loosen the soil, then use a wire brush or putty knife to remove the dirt.
How often should I replace garden tool handles?
Well-maintained handles last for years. Replace them if they fracture, splinter, or loosen for safe and comfortable use.
Are there eco-friendly garden tools?
Some manufacturers sell eco-friendly gardening tools created from recycled materials or utilizing ethical production processes.
Can various soils utilize the same garden tools?
Some tools are versatile, but others are soil-specific. Match your tool to your soil type for the best results.
What should I look for in a heavy-load wheelbarrow?
It should have a solid structure, durable tires, and comfortable handlebars. Make sure it can manage your loads by checking the weight capacity.
Conclusion
Congratulations! You've explored backyard tools and learned how to choose, maintain, and use them. With this knowledge, your outdoor tool arsenal is ready.
As you return to your outdoor oasis, imagine the endless possibilities. With the correct tools, you're a nature architect and steward of your green realm. Each tool may turn your property into paradise.
Gardens are fun not only for the beauty you produce but also for the adventure. Caring for your plants, soil, and landscape may be quite rewarding.
As an expert gardener seeking fresh insights or a newbie eager to start this green adventure, your backyard is suddenly a canvas of unlimited possibilities. Your acquired tool selection, maintenance, and optimization knowledge make every gardening stroke brilliant.
Do not hesitate. Step into your backyard, let your tools become an extension of your enthusiasm, and watch your paradise grow.
Instead of merely tools, your backyard tool arsenal represents your passion, inventiveness, and love of nature. It confirms that your garden fantasies are true and waiting for you.
Garden Gear Guru will help you along the way. This guide should have improved your gardening skills and given you the confidence to tackle any challenge. You and your backyard are ready to grow. Happy gardening!